Happy Easter. This post is from last Easter. Enjoy!
Life in London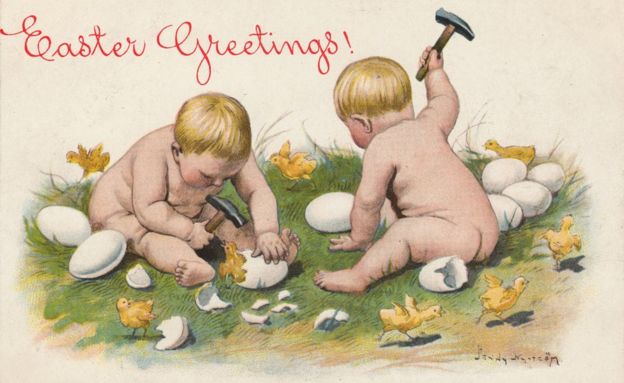 Hope you all had a happy Easter. I am pretty sure I ate my weight in chocolate. Is that bad? Anyway, today's blog post is all about the bass. I mean, the Victorians. Those Victorians, what can I say about them? Plenty. Let's do this.
The Victorians were noted for their moral solemnity. This is obvious in their photographs of yesteryear, as we've seen pics of Victorians all dressed up in various shades of black, while wearing poker faces. I do realise this is a massive generalisation about Victorians. But this is a blog post, not a thesis. Anyway, the Victorians just loved to send greeting cards. Yes. Yes, they did. And Easter was a good as time as any to send a card.
According to the Greeting Card Association we are sending more cards today than ever before-although not many of us sent out Easter cards. However, in the 1870's and with the introduction…
View original post 162 more words