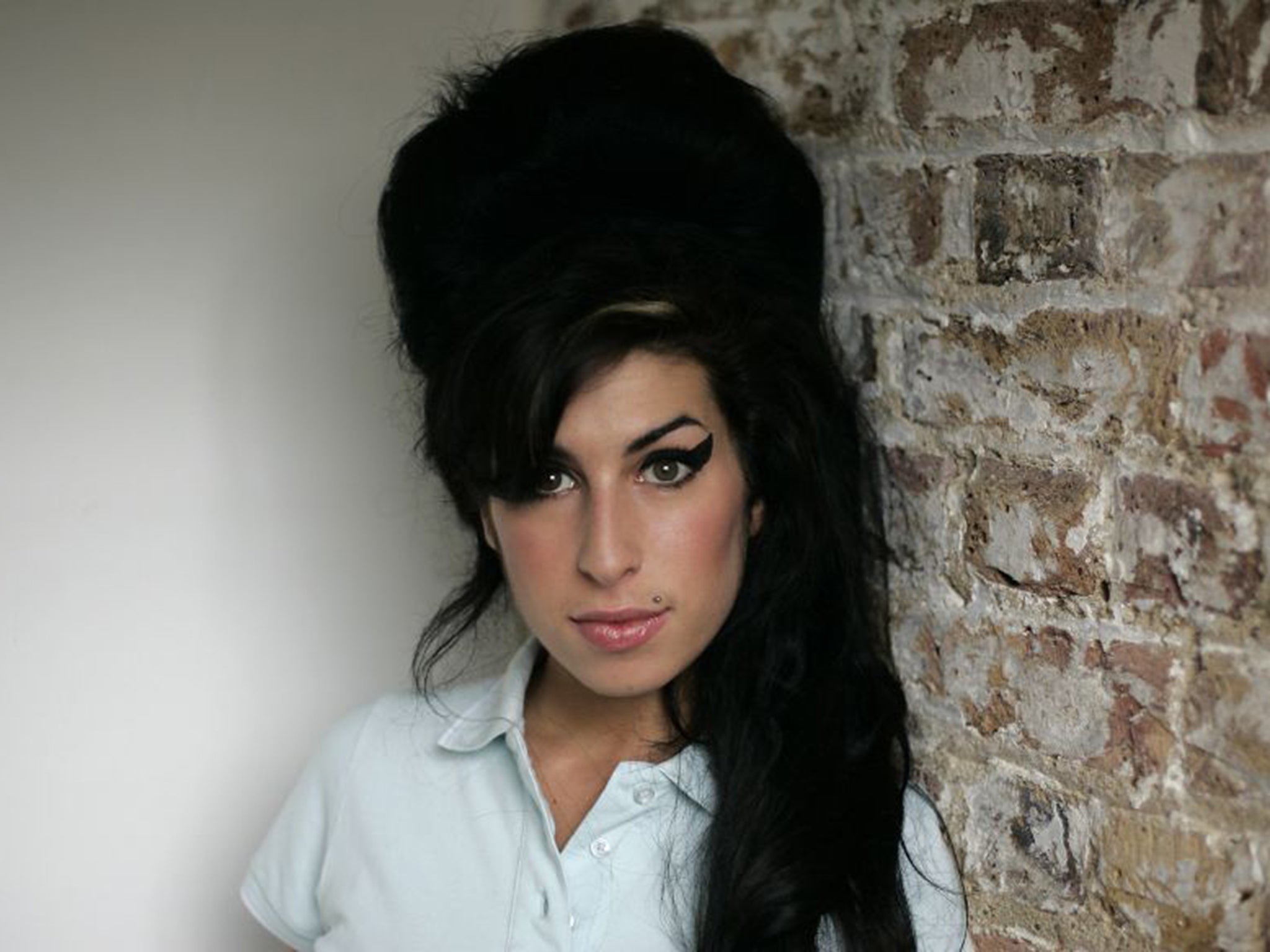 Image:The Independent
Amy Winehouse. My goodness, she was quite something. Amy Winehouse was the sort of person that even though you did not know her personally (and the likelihood of meeting her was practically nil) you felt like you knew her. She felt like a friend. Or a friend of a friend. Or she felt like a distant cousin from the side of the family that you saw infrequently, but still had loads to talk about upon seeing again. There was something so familiar about Amy Winehouse that you liked her immediately, loved her deeply, worshipped her madly, agreed with her, adored her style and much more.  She was unashamedly herself and because of that, she was loved by so many.
When Amy laughed, you laughed. When Amy lashed out-you understood why and you wanted to lash out too. When Amy wore her hair in a fantastic exaggerated beehive hairdo from the 60's with lashings of thick mascara and matching eyeliner-you mightily approved and wanted to do the same and you teased your hair- along with patiently practicing your feline flick…so that it looked like Amy's.
I never met Amy Winehouse, but I, like many, just adored that Camden girl. Amy Winehouse was a BOSS. Yup. Further, Amy Winehouse was a real human being who was fragile, strong, weak, bold, bodacious, funny, loving and kind. Like I said, Amy Winehouse was quite something.
Amy's Place
Amy's Place is the UK's only recovery house in the UK dedicated to helping young women overcome their addictions to drugs and alcohol. Set up in the memory of the late singer, Amy Winehouse, by her step-mother, Jane Winehouse. The aims and objectives of Amy's Place include helping young women stay clean once they have left rehab. Consider Amy's Place like a helping hand that squeezes your own hand in friendship, reassurance and no judgment-that is Amy's Place.
Amy's Place was set up in partnership with Centra, a housing provider, and is the ONLY recovery house in the UK which is designed specifically to assist young women under age 30, to overcome their addictions. Amy Winehouse tragically died in July 2011 at age 27 from alcohol poisoning. So terribly young to die, her death at such an early age must have been awful for her family and friends. Winehouse had previously and publicly struggled with drug addiction for a number of years and had also spent time in rehab.
In brief, Amy's Place has 16 occupants-each woman gets her own flat (paid for using housing benefit) and can stay for up to two years. There is a strict policy of no drugs, alcohol and no overnight guests and also, all guests must agree to random drugs tests. In addition, the women who reside at Amy's Place must take part in activities outside of the house that will help and encourage them to stay clean and which will ultimately prepare them for living by themselves and independently. So, this means: doing voluntary work, re-entering education, et al.
In addition, Amy's Place will pioneer a programme that will address the needs of female addicts (often times, their needs are more complex than their male counterparts). Amy's Place is hoping that its efforts will provide a lasting legacy- that will translate into support for young women to reintegrate into society post-rehab, as they strive towards a life filled with recovery and hope in equal measure.
Even in her death, Amy Winehouse, through the Amy Winehouse Foundation and Centra Care and Support are doing good things. Because that is what friends do. And given half the chance or opportunity, me and Amy Winehouse would have been friends. I just know it.
Cheers