Hello and hi. It has been quite some time since my last BREXIT post. Well, all that is about to change. Ok, let's do this. So, here is a quick rundown of the female BREXIT squad (mind, they are on different teams/squads). There are more of course, but listed below are the key players-some LEAVE, some REMAIN, some married THRICE. Let us commence-shall we?
Anna Soubry
Soubry is the former Tory cabinet minister who was pictured crying following the EU referendum result in June. She then joined a new group of Tory REMAINERS-which included George Osborne and Nicky Morgan. Good luck, you lot. Sigh. So, yes-our Soubry was crying. I feel you, girl. When the results came out we were all crying, albeit, for different reasons. Yes. Yes ,we were. Here is Anna Soubry pictured below.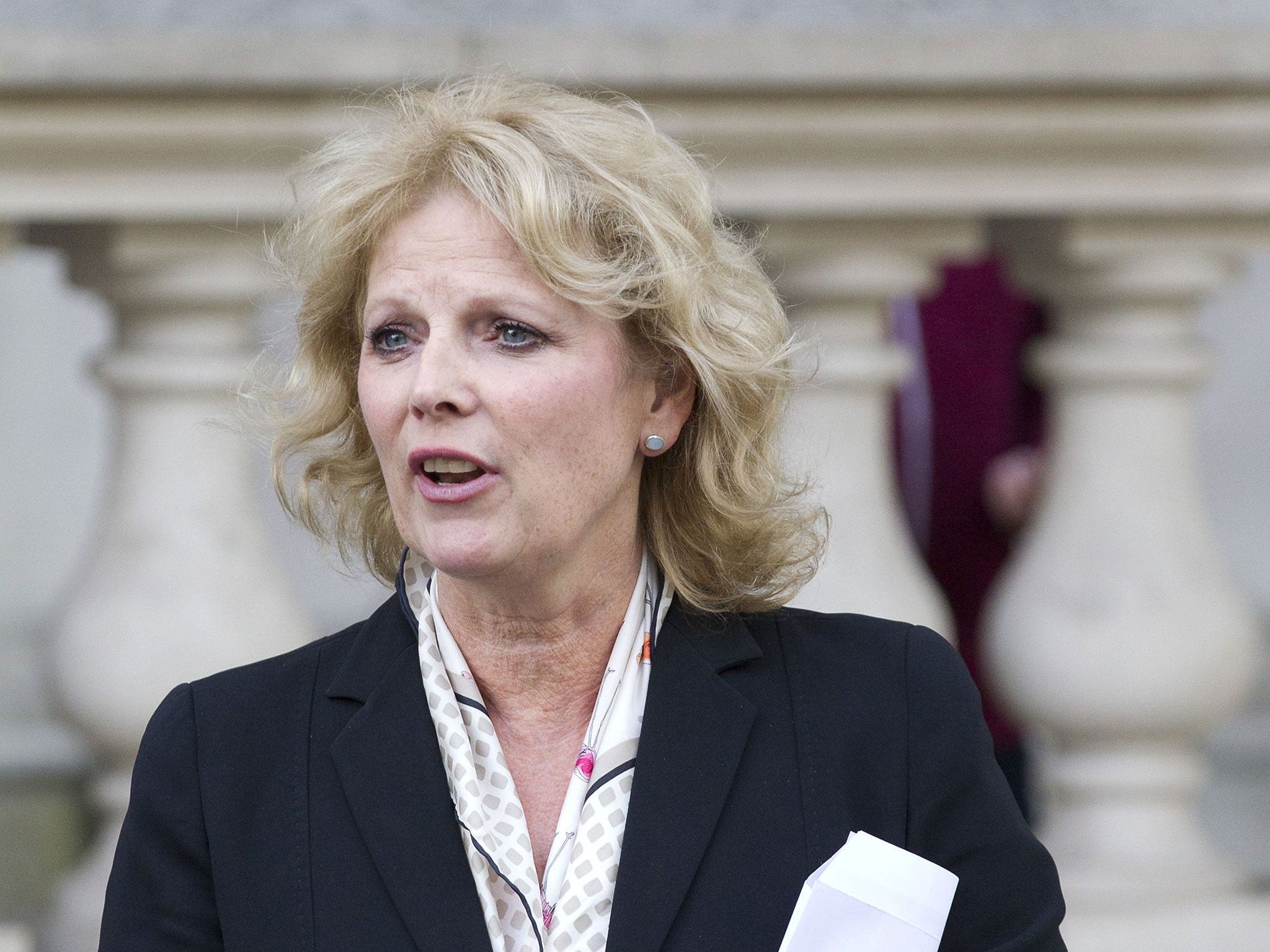 Image: The Independent
Nicola Sturgeon
Post BREXIT, Nicola Sturgeon, Scottish First Minister-argued for Scotland staying in the EU (62% voted for REMAIN in Scotland) and she even threatened a second vote on independence. How dare she. Honestly. You give a country devolved powers and they think they can make their own decisions. Yup. Please know I am joking-good luck to Sturgeon and Scotland-you are going to need it. For real. Yes, yes they will.
Image: Daily Record
Gina Miller
Well, we all know Gina Miller. If not, it is entirely possible that we can't be friends. I kid. Miller is an investment fund manger who was recently hailed as 'woman of the century' after she won her court case, which argued that the Government cannot invoke Article 50 without first seeking approval from Parliament.  Later, the Government appealed the ruling to the Supreme Court and a decision is expected next month. Also, Miller has been married THREE times. I find it fascinating that a woman, a clearly busy woman who is an investment fund manager, simply has had the time to walk down the aisle 3 times. Respect. More like: *slowclap.*
Image: BBC
Baroness Brenda Hale
Baroness Hale is one of the 11 UK Supreme Court Judges-she is the only female UK Supreme Judge. Baby steps, I guess. Hale heard the Government's appeal against the legal challenge to BREXIT. Lady Hale previously stated that she believed the referendum was not legally binding on Parliament. The UK Supreme Court will rule on the appeal in January 2017. Watch this space.
Image: SlideShare
So, there you go…the female BREXIT Squad. And while they all have different squad goals-as they are different teams, each woman listed above is pretty much a BOSS. Yes. Yes, they are. That is all.
Cheers