Hello and hi. When you come to the UK (and I hope you do) no doubt you will do all the tourist-y things. Of course you will. Not judging. Please don't be sad that Big Ben is not as BIG as he seems. You will probably go to St. Paul's and climb all the stairs (there is no elevator) leading you to the whispering gallery-where you can shout and your voice will be heard on the opposite wall. What fun! Oh and as for Buckingham Palace, it is cool and all but the queue is long and you can only visit in the summer. And don't worry-there is a Starbucks every 7 feet or so (but you really ought to go to Costa or Pret A Manger). So you will see the usual things and they will be pretty wonderful. You will take pictures and then you will take even more pictures. Enjoy yourself. But really now, you should try to get off the tourist trail and get off off of the Big Bus Tour which takes you around Central London. Instead, you should visit the places below. Here are 3 places that are not on the tourist map, but they are so beautiful that it will make your teeth hurt. Ok, let's do this.
Forest of Bowland, Lancashire
Really lovely-is it not? I mean, just look at the picture. And pictures do not lie. The Clitheroe Advertiser in 1938 once referred to this place as 'Switzerland in England.' Local, Anthony Peregine agreed and said it was 'England's answer to Tuscany.' So, what are you waiting for? Go. Just do it. Nike says. Really, you must go. Please and thanks.
2. Howardian Hill, Yorkshire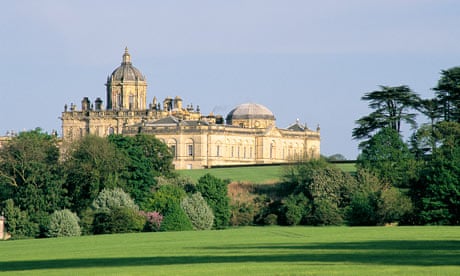 Named after the Howard family (who still own much of the land-including the castle, pictured above). I am told that this area was the filming location of Brideshead Revisted. While you are there, no doubt you will come across fields of lavender and vineyards. It really is quite beautiful, I hear. You should totally go.
3.Ring of Gullion, County Armagh
Armagh is the smallest of Northern Ireland's 6 counties. Sadly, it is normally overlooked by visitors. Well, the locals are not that sad about this. Cheah! You will find a geogolical formation there, which is the past remnants of a gigantic volcanic crater, which measures 10 miles from side to side. Sounds, nice-right? Yes. Yes, it does. Go.
So, that's it. There are more of course and I will showcase them later. Patience, my dears. That is all.
Cheers