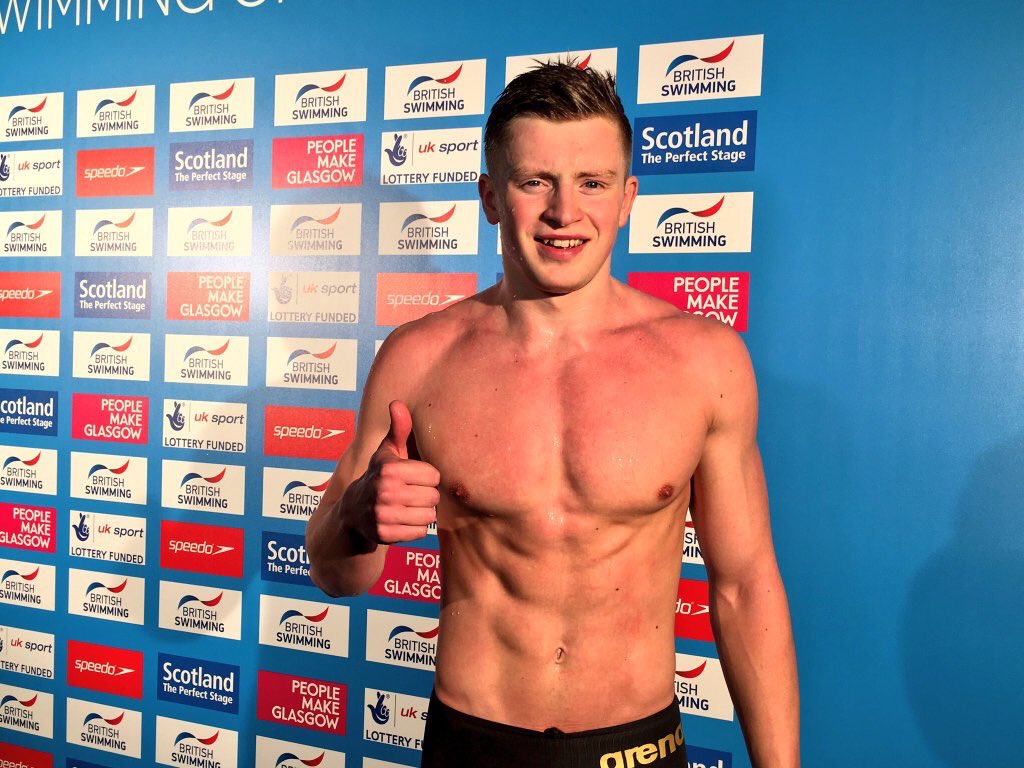 Hello and hi. Have you been watching the Rio Olympics? I have. I mean, I am not that into it, as it is not in London Town and also most of the athletes are doped up to their eyeballs. Allegedly. So, my enthusiasm has been curbed. But I have been watching fencing, women's rugby (am pretty sure there is a man on the UK women's rugby team), synchronised diving and of course, swimming. So, yes-I am watching, albeit, half-heartedly. Plus, the time difference is a bit of a bear-and if I don't get my sleep, I turn into a grizzly bear. But I digress.
Adam Peaty, 21, has become the FIRAT British man to win Olympic swimming GOLD since Adrian Moorhouse in 1998. Yeah. Well done, old chap! I along with the rest of the UK are terribly proud of our Adam. Yes, yes we are.
In fact, our Adam, smashed his own world record to win the 100m breastroke in 57.13 seconds-and ended a 28 year wait for a men's Olympic gold medal title. Respect.
Scared of water
Funny to think that our Peaty had an irrational fear of water as a yong child. A Sounds pretty rational to me. Then at age 14, he was still swimming in the 'slow lane' alongside some 10 year old girls. Oh-there were no other boys? Come. On.  Fast forward to today and clearly this is no longer the case as he totally smashed it. Not only did he smash it, he did a bang up job. He was bril. He was the 'bee's knees' I think you get the point. Today at 21 years old, Peaty is the world record  holder for 100m breastroke.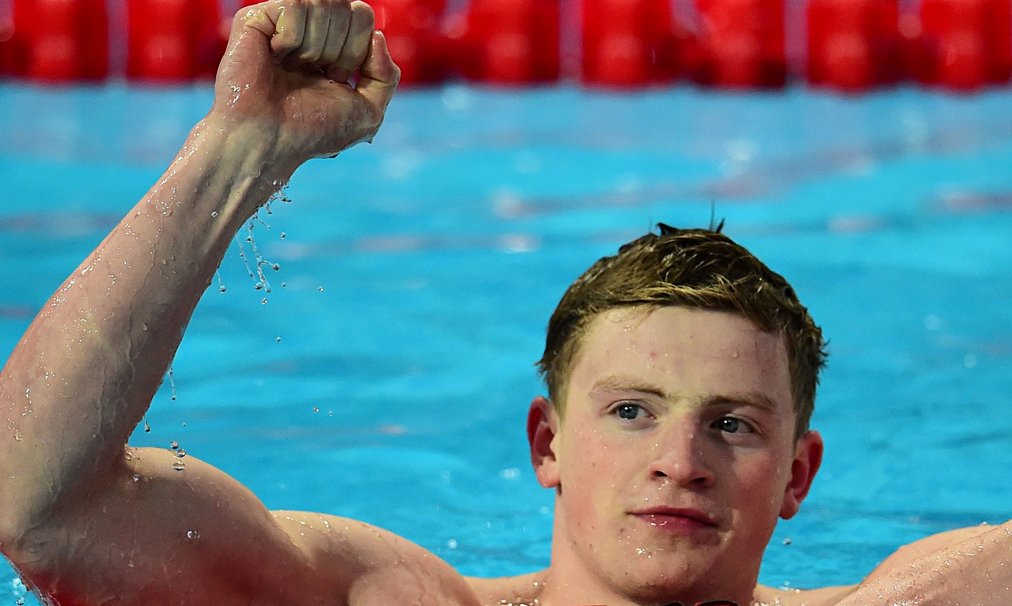 Peaty later said:"I did it for my country and that means so much for me," Aww. What a swell guy. Just love this guy. In fact,  the world, European and Commonwealth champion completed a full set of titles as he led from the start with a blistering performance that left him more than 1.5 seconds clear of the field. Wow. Just wow.
Peaty's grandmother was pretty pleased. She even tweeted about it. Wow. His nan tweets. I just can't seem to get my head around that. I can't even find matching socks but yet, this grandmother can tweet. Respect.
Here is the moment. Our Olympic gold champion. Simply stunning. Take that Michael Phelps. For real.
http://www.bbc.co.uk/sport/olympics/37005520
Below, is Peaty pictured with his girlfriend. They met 18 months ago at his swimming club. Super cute couple!
Misc Info on our Peaty
Height: 6ft 3in Weight: 13st 5lb
Chest: 46in collar: 16.5in waist: 34in His suits have to be tailor-made (by Ted Baker) to fit his disproportionately broad, muscle-bound shoulders
Biceps: Diameter of almost 15in – providing the muscle to propel him through the water
Shoe size: 12. He owns 50 pairs.
His diet must refuel the 3,000 calories he expends daily during training. So he eats the following:

Breakfast: Porridge, fruit salad, poached eggs, ham and beans
Lunch: Salmon fillet, potatoes, vegetables, Nesquik milkshake
Afternoon snack: Home-made flapjack with berries
Dinner: Thai chicken curry, rice, fresh vegetables, chocolate rice cakes.
Peaty's journey
Peaty had a major breakthrough at the Commonwealth Games in Glasgow 2 years ago. He pretty much stunned the sport by beating the THEN Olympic champion-South African Cameron van der Burgh, in the 100m breastroke final.
Then last summer, Peaty won THREE world titles-making him the MOST successful British swimmer at a single World Championships, recording 6 of the 10 fastest 100m breastrokes in history.
Conrgatuations Adam Peaty! I am Team Peaty. I am also dying for a cup of tea. Later, peeps.
Cheers