Hello and hi. Downton Abbey is no longer on the telly. *heavy sigh. Reaches for the remote to watch Breaking Bad on Netflix (again). And that being the case, Highclere castle (pictured above) is no longer receiving any money-as they used to rent out their lovely home/castle/estate for filming and production purposes for Downton Abbey. So, what's an Earl and Countess to do? Their cash flow has come to an abrupt halt. Dear me…land rich and money poor. Please let me have that problem in my next life.
The Earl and Countess of Carnarvon have decided to raise some much needed funds to keep Highclere castle, pictured above, running. Yeah I need some Mulberry boots-do you see me out and about with my begging bowl? No, I don't think so.  Pictured below are the Mulberry boots I need in my life.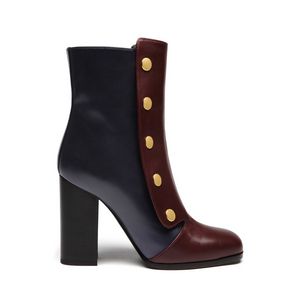 Anyway, the lovely couple are planning a Vintage garden party (to raise money) in September. They will welcome guests for tours and a traditional fete. This is what their letter/invite said:
Please do come dressed in period or vintage clothing from Edwardian times, the era for the first season of Downton Abbey…kindly choose from 'upstairs' or 'downstaris' and we can provide details of costume hire companies, so that if you don't have a costume at the back of your wardrobe-this may be a good option for you.
How very quaint.  Mind you, the tickets will cost £120 ($158.71) and you will receive:
picnic box with a Highclere sandwich
traditional pork pie
home-made cupcake
bottle of water
glass of Pimms
Well, that all sounds very nice. But for £120 I am expecting, lobster, caviar, chocolate covered strawberries and a chocolate fountain (to bathe in). I mean, it sounds like a fun idea but I wont be attending. £120? Come. On. I adore period dressing and and am currently rocking the 1940's look…but to dress like they did back in the Edwardian period? Err…no thanks.
1940's dress
Dress from the Edwardian period
Like I said, it sounds like a fun thing to do on a September weekend. And if you don't mind parting with £120 for a picnic lunch, well then, you should totally  do it. Oh and if you are comfortable parting with that kind of money, just know this…we still cool. That is all.
Cheers