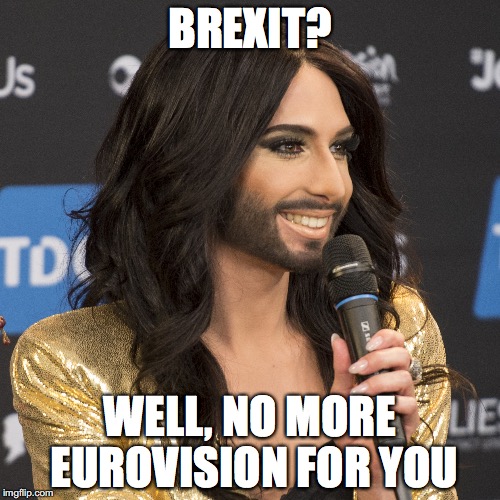 Hello and hi. BREXIT has dominated the news. Everyone is talking about it. Some of us are even blogging about it. Yup. So, this is what you missed last week-and it is in no way, shape or form related to BREXIT. Knowledge is power, people. Ok, let's do this.
Falluja was liberated. Please tell me you know where Falluja is…or we can't be friends. In brief, Iraq's govt forces have recaptured the city of Falluja from the Islamic State group after more than TWO years. Falluja is a major city in the western Anbar Province and was the FIRST Iraqi city to fall to IS. The govt lauched an operation to retake it in May.
Panda Birth
Giant panda Xin Xin gave birth to twins in the Macao region of south-western China. Baby pandas are born pink, turning black and white a month or so later. Cute! Sorry (not sorry) doesn't that baby panda look like a chicken breast?
Farc ceasfire
The Colombian government and the Marxist guerrilla organisation, Farc, have signed a peace agreement, designed to end 60 years of fighting in which up to 220,000 people are thought to have died. This was a MAJOR piece of news. I certainly hope you did NOT miss this bit of news. If you did, well then, kindly cut up our friendship card-am afraid it is no longer valid.
Iceland elected a new President
Do you know much about Iceland? Well today, you do. You are welcome. Last week, Iceland elected a new President. His name is: Gudni Johannesson. The choice of an independent candidate followed anger at the elite, some of whom were alleged to hold offshore accounts in the Panama Papers tax evasion investigation. BTW 'Johannesson' is a lovely surname, in my opinion.
So of course much more important stuff happened-not related to BREXIT. As for me, I  am so done with blogging on BREXIT. Or am I? Watch this space…
Cheers