Greetings. When you visit London Town (and I hope you do) why not stop and visit Devizes? Oh, you are not familiar with it? Allow me to wax lyrical about this beautiful place located in Wiltshire. Devizes is a market town and civil parish in the heart of Wiltshire, England. Pictured below is Wiltshire- a county in South West England.
Devizes serves as a centre for banks, solicitors and shops and also has an open market place where a market is held once a week. In addition, it has nearly 500 listed buildings (a listed building, in the UK, is one that has been placed on the Statutory List of Buildings of Special Architectural or Historic Interest), some notable churches, a Town Hall and a green at the heart of town. Its development grown around the 11th century Norman castle.
Brief History
Devizes Castle was built by Osmund, Bishop of Salisbury in 1080, but the town is not mentioned in the Domesday Book (a manuscript record of the 'Great Survey' of much of England and parts of Wales completed in 1086 by order of King William the Conqueror) as the castle was on the boundaries of the manors of Rowde, Bishops Cannings and Potterne became known as the castrum ad divisas (the castle at the boundaries), hence the name Devizes. Further, on John Speed's map of Wilshire (1611) the town's name is recorded as The Devyses.  The first castle on the site was of the motte and bailey (fortification of wood or stone) form and was probably made of wood and earth but was sadly burnt down in 1113. A new castle was subsequently built in stone by Roger Salisbury, Osmund's successor. Devizes received its first charter in 1141 permitting regular markets. The castle changed hands several times during the civil war between Blois and Matilda in the 12th century. In addition, the castle held important prisoners, including Robert Curthouse, eldest son of William the Conqueror in 1106. Robert was kept in Devizes for 20 years, before being moved to Cardiff Castle.
The town has had churches since the 11th century and has 4 Church of England parish churches.  The oldest is dedicated to St John the Baptist and was founded in 1130.
From the 16th century, Devizes became known for its textiles-initially white woollen broadcloth but later the manufacture of serge (a type of twill fabric), druggert (coarse woollen fabric), felt and cassimere /Zephyr cloth. In the early 18th century, Devizes held the LARGEST corn market in the West Country of England (and also traded hops, cattle, horses and of course various types of cloth). Further, before the Corn Exchange was built in 1857 the trade in wheat and barley was conducted in the open, with sacks piled around the market cross.
In closing, Devizes is a lovely place with lovely people. You should visit. I would if I were you. Here are a few pictures of this magical place. And pictures do not lie.
 View of Caen Hill locks, Rowde, Devizes, Wilthsire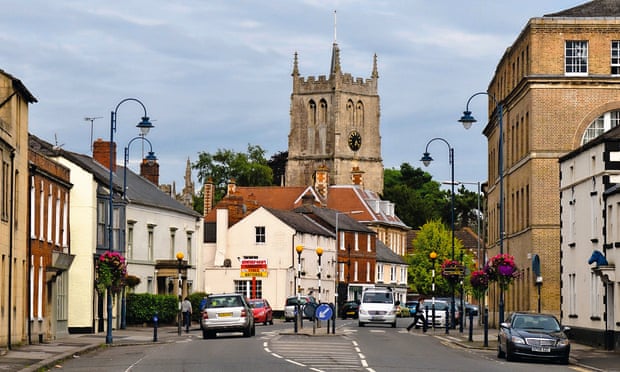 Back in the day
  Long ago
Wadworth Ale is quite strong, but you should try it…
Cheers